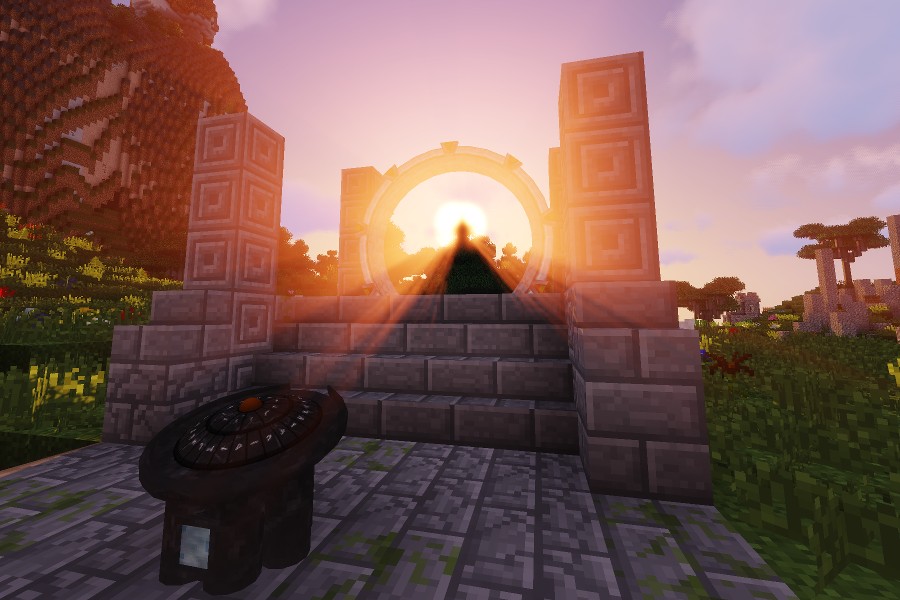 I've updated my Minecraft Modpack SCP – Survive Create Prosper to version 3.22.40.148.25.
This update marks the EOL for 1.12.2 for me. Minecraft version 1.12.2 was released 3 years ago and we are now at version 1.16.something.
Many mod developers are no longer supporting 1.12.2 or even updating their mods for said version and are instead moving forward to newer Minecraft versions. That means that I will do the same.
All subsequent updates for SCP will be for Miencraft versions other than 1.12.2. I do not yet know which version that is going to be, as I have yet to investigate which mods are available for which version of Minecraft.
The aforementioned Update can be aquired here: https://www.curseforge.com/minecraft/modpacks/scp-survive-create-prosper/files/3117966
---
Changelog for the aforementioned update:
SCP – Survive, Create, Prosper has been updated to version 3.22.40.148.25
ALWAYS BACKUP YOUR WORLDS BEFORE UPDATING!!! I CAN NOT STRESS THIS ENOUGH! MAKE. BACKUPS!

General notes about this update:
Last update to SCP for 1.12. As far as I am concerned, 1.12.2 has reached EOL status.
Less and less mods are updated for 1.12.2 and some are straight up dropping support.
Not saying that's bad, in fact the opposite, it's a good thing. 1.12.2 was released 3 years ago and the latest release as of me writing this is 1.16.something.
I'd rather mod developers focus in newer versions of Minecraft, than some 3 year olf version. Basically, this is Minecraft 1.7 all over again. 😀
Got to move forward. So, from this point forward, following releases for SCP will be for versions other than 1.12.2.
Which ones I can't say yet, as I have yet to check which mods are available for the different versions.

Added:
None

Removed:
None

Updated:

| Mod | Updated from | Updated to |
| --- | --- | --- |
| AbyssalCraft | 1.9.19.1 | 1.10.3 |
| AppleSkin | 1.0.9 | 1.0.14 |
| Avaritia's Complement | 1.2a | 1.4 |
| Brandon's Core | 2.4.18.210-universal | 2.4.19.214-universal |
| Champions | 1.0.11.8 | 1.0.11.9 |
| Controlling | 3.0.9 | 3.0.10 |
| CraftTweaker | 4.1.20.574 | 4.1.20.586 |
| Custom NPCs | (01Oct19) | (05Jul20) |
| Draconic Evolution | 2.3.25.351 | 2.3.27.353 |
| Ender IO Endery | 5.1.55 | 5.2.61 |
| Ender IO | 5.1.55 | 5.2.61 |
| EnderCore | 0.5.75 | 0.5.76 |
| FTB Library | 5.4.7.0 | 5.4.7.2 |
| FTB Utilities | 5.4.0.124 | 5.4.1.130 |
| FutureMC | 0.2.2 | 0.2.4.1 |
| Immersive Engineering | 0.12 – 92 | 0.12-98 |
| Just Enough Harvest Craft | 1.7.0 | 1.7.2 |
| Just Enough Items | 4.15.0.291 | 4.16.1.301 |
| Mystical Adaptations | 1.8.2-fix | 1.8.3 |
| Mystical Creations | 1.3 | 1.4 |
| NetherEx | 2.1.7 | 2.1.8 |
| Open Modular Passive Defense | 3.1.0-61 | 3.1.1-76 |
| Open Modular Turrets | 3.1.10-371 | 3.1.12-378 |
| Patchouli | 1.0-20 | 1.0-22 |
| Psi | r1.1-78 | r1.1-78.2 |
| Security Craft | v1.8.18.2 | v1.8.20.2 |
| Stargate Network (SGCraft) | 2.0.4-bugfix-1 | 2.0.5 |
| The Twilight Forest | 3.10.1013 | 3.11.1021 |
| rchmaster | 1.8.1.81 | 1.8.4.84 |
| UniDict | 2.9.6 | 2.9.8 |
| WanionLib | 2.4 | 2.5 |


Changes:
None